Home
Details

Written by

Super User

Category: Face Painting
Hits: 5202
Premier Face Painting | Face Painter in the Los Angeles and Pasadena Area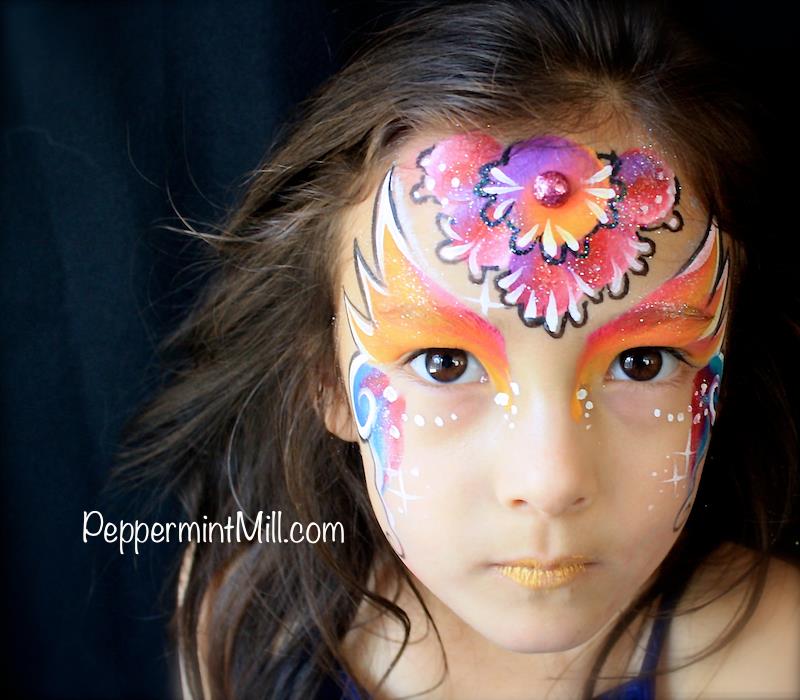 Welcome to Peppermint Mill! We specialize in adding beautiful face painting, balloon twisting and fun to your events.  Our services are perfect for birthday parties, movie premiers, VIP parties, fairs/festivals, family reunions, fundraisers and community events. Our services are great for kids of ALL ages so please consider us for corporate events, benefits, store promotions, grand openings and MORE!  Just ask and let's discuss how we can help make your event an unforgettable success.
Beside face and body painting, we also provide other unique services that will wow your guests. People absolutely love our balloon animals, glitter tattoos and hair feathers.
New Services added! Metallic Jewelry Tattoos, Airbrush Tattoos, Henna or Faux Henna, Caricature art and Bling nail art, for a total of EIGHT services!
We can provide customized airbrush designs for your event! Our Water Proof package is perfect for pool parties and water play.  Check out our rates and packages page. Our entertainers are not only wonderful with people, they are also some of the very BEST artists in Southern California.
We offer weekday, weekend and evening services!
If you want to learn how to face paint and create your own fabulous balloon designs, we also provide wonderful face painting and balloon twisting workshops.  Please see our Classes page to find out how you can discover the face painter in you! NEW - We also teach balloon twisting!
Examples of cities we cover include Pasadena, La Canada, South Pasadena, Alhambra, San Marino, Arcadia, San Gabriel, Los Angeles, Sierra Madre, Montrose, Rosemead, Monrovia, La Crescenta, Eagle Rock, Glendale, Burbank, Hollywood, Beverly Hills, Studio City, Pacific Palisades, Marina Del Rey, Malibu, Van Nuys, Tarzana, Glendora, Covina, Orange, Irvine, San Bernardino, Montclair, Claremont, Upland, Ontario and many, many other cities. Basically all of Southern California!! We'd love to hear from you!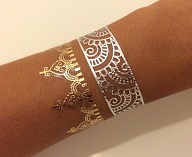 Flash Metallic Jewelry Tattoo Available!
Details

Written by

Super User

Category: Face Painting
Hits: 3930
Contact Information
Contact us at
This email address is being protected from spambots. You need JavaScript enabled to view it.
or call us at
626-709-6468
Details

Written by

Super User

Category: Face Painting
Hits: 4617
FAQ's
1) What kind of precautions do you take when face painting?
We pride ourselves on using the best professional grade, FDA compliant cosmetic paints, glitter, glues and supplies. We NEVER use craft paint, acrylic paint, tempera paint, poster paint or any products that are not designated for use on skin. Non-toxic does not mean it won't cause harm to the skin. Washable markers do not remove from skin easily. The "washable" part of the name does not refers to skin, just fabrics. We are safety conscious and will not paint anyone that is visibly ill (cough, runny nose, fever), have rashes or ringworm, open cuts/wounds, sunburn, pink eye, cold sores, eczema or other infectious skin conditions.  We may paint an arm or hand at the guest's discretion.
2) What can we expect when we hire you?
You can expect a professional who cares about the success of your event.  Please allow us to arrive a little early so we have time to set up.  Therefore, the time you pay for is spent purely on painting (or other services) and not for set-up or break-down.  We provide all face paint/tattoo/hair extension/supplies. We ask our clients to kindly provide a well-lit, shaded and level area for the artist to work from. As well as a table no smaller than a card table (3.5 ft x 3.5 ft) and 2 chairs for each artist. Please let us know if you would like to make other arrangements.
3) How do I remove my face paint, glitter tattoo, airbrush tattoo or hair extension?
You can easily remove your face paint designs with applying gentle liquid soap on the design, then wiping with a wet wash cloth. Certain traces of color may remain on your skin after washing, this largely depends on your skin type.  Dry skin tends to absorb pigments, please precondition your skin with Eucerine lotion if you are concerned about staining. This will help when it's time to remove the designs. To remove both airbrush tattoos and glitter tattoos, wipe tattoos with alcohol and wipe off with cotton pads or towels. You may have to repeat this several times to remove all traces of color. You can also wipe on baby oil, wait five minutes and wipe off. Due to the staying power and waterproof nature of airbrush and glitter tattoos, we do not recommend them for the face. You can remove hair extension quickly and easily by unclamping the silicon bead. Just squeeze the bead with a pair of pliers on the ends of the bead (where it's not flat) and it will open up the bead.
4) My child has many allergies, can they still get painted?
The paints are hypoallergenic but to be safe, we do not recommend face/body painting for your child.  The paints may include tree oils, soy, coconut and other products that some people are sensitive to. If you like, we can perform a small patch test at the beginning of the event and if no reaction is detected later, we can do a small design. We will leave it to the discretion to the guest or to the guardian if the guest is a minor.
5) I have a 2 year old, what is the youngest age for children to get painted or tattooed?
We will only paint children under the age of 3 at the discretion of their parents or guardians. Very young children and infants do not have fully developed immune systems or may have adverse allergic reactions to even products that are generally safe.  We are conscious of safety and will never take chances with the health of our customers or their guests.
6) Our party location requires insurance certificates from all of our vendors. Can you provide this?
Yes!  Our face painting services are insured and we can provide insurance certificates for your event at no additional cost.  Please inform us at least 3 weeks in advance if you have this requirement so we have adequate time to process the paperwork.
More questions? Feel free to contact us by clicking on the "Contact" page.
Details

Written by

Super User

Category: Face Painting
Hits: 3181
Reviews
See what people are saying about us! All 5 star reviews and we're striving to get even better!